Conference History
Conference History– ICII 2021
2021 7th International Conference on Information Management and Industrial Engineering (ICII 2021) is scheduled to be in Cape town, South Africa during May 13-15, 2021, mainly sponsored by University of Cape Town, South Africa. In May (2021), the world is still fighting against the outbreak of COVID-19, there is no doubt that the safety and well-being of our participants is of paramount importance to the conference organizing committee. In consideration of the health and safety of everyone, pervasive travel restrictions as well as most author's appeals, we had to make a tough decision and convert ICII 2021 into fully virtual conference. As workshop of "ICMIMT 2021", all accpeted papers have been published into ICMIMT 2021, which is by IEEE.
We would like to express our gratitude to the distinguished speakers: Prof. Robert Gao (IEEE Fellow, USA), Prof. Henry Hu (Canada), Prof. Khaled Abou-El-Hossein (South Africa), Prof. Ramesh Kuppuswamy (South Africa) and other distinguished scholars for sharing their deep insights on future challenges and trends in the conferences. Special thanks to our committee members, all the reviewers, session chairs, presenters and listener attendees, researchers and students who participate in the virtual conference.
ICII 2021 accepted papers in ICMIMT 2021 conference proceedings as special chapter have been included in IEEE Xplore, and indexed by Ei Compendex and Scopus.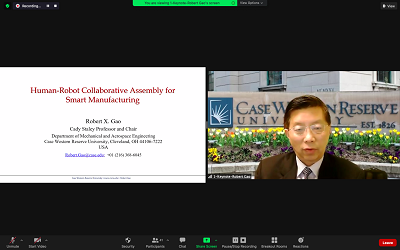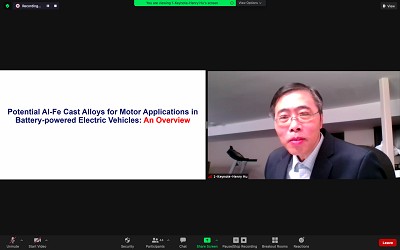 Best Presentations as below:
Online Session 1: Machinery Maintenance and Information Management  
MT045, Daniel Müller, Fraunhofer IPA Project Group Process Innovation, Germany
Online Session 2: Mechanical and Electronic Engineering
MT047, Zamukwanda Vincent Gambu, University of Johannesburg, South Africa
Online Session 3: Robot and control system
MT060, Shafi K. Mohammed, Norwegian University of Science and Technology (NTNU), Trondheim, Norway
Online Session 4: Materials Science and Engineering
MT005, Bernard Xavier Tchomeni Kouejou, Vaal University of Technology, South Africa
Online Session 5: Mechanical Engineering and Manufacturing 
MT065, Bo Chai, Beijing University of Technology, China
Listener's Registration Form Download